Human
(2016)


"Human" es una serie compuesta de distintos individuos donde el rostro está oculto por diferentes elementos. Cada sujeto es cercano a mi entorno, es por ello que, cada pieza que cubre su rostro representa a éste. La elección de cada uno de éstos se basa en la primera impresión que me generaron los sujetos.

Con esta serie muestro los prejuicios que nos hacemos ante lo evidente, la crítica sin tener fundamentos suficientes. Catalogamos a las personas que encontramos en nuestro día a día, poniéndoles etiquetas y olvidándonos de su complejidad.

Pretendo crear inquietud, hacer que nos preguntemos quién se esconde detrás y querer indagar más en el retratado siendo totalmente anónimo para el espectador.
El prejuicio nos marca de por vida y se nos olvida que al final todos somos humanos.
"Human" is a series composed of different individuals where the face is hidden by different elements. Each subject is close to my environment, that is why each piece that covers its face represents it. The choice of each one of these is based on the first impression I got from the subjects.

With this series, I show the prejudices that we make when faced with the obvious, the criticism without sufficient foundation. We catalog the people we meet in our daily lives, putting labels on them and forgetting about their complexity.

I intend to create restlessness, to make us wonder who is hiding behind, and to want to investigate more in the portrayed being totally anonymous for the spectator. Prejudice marks us for life and we forget that in the end, we are all human.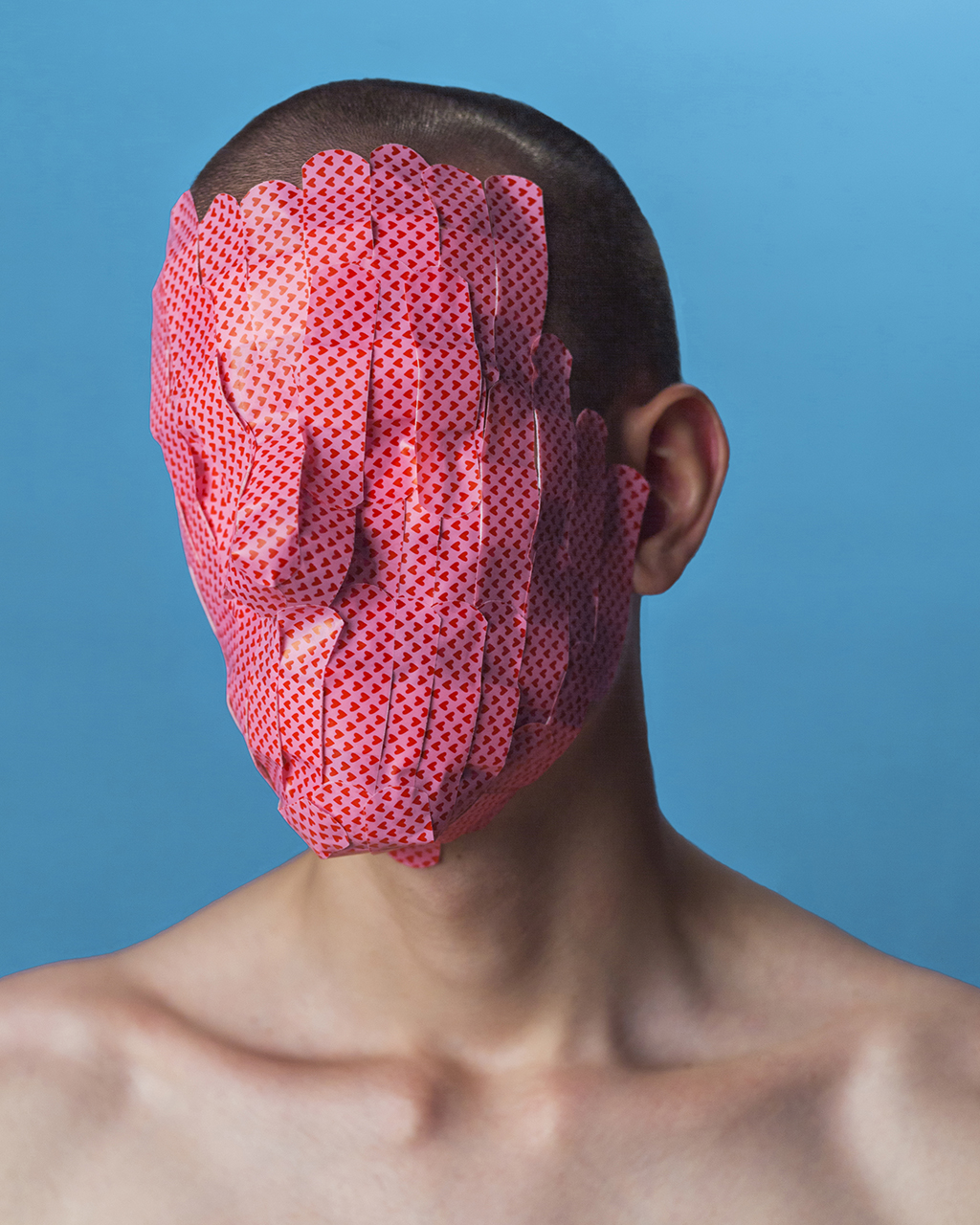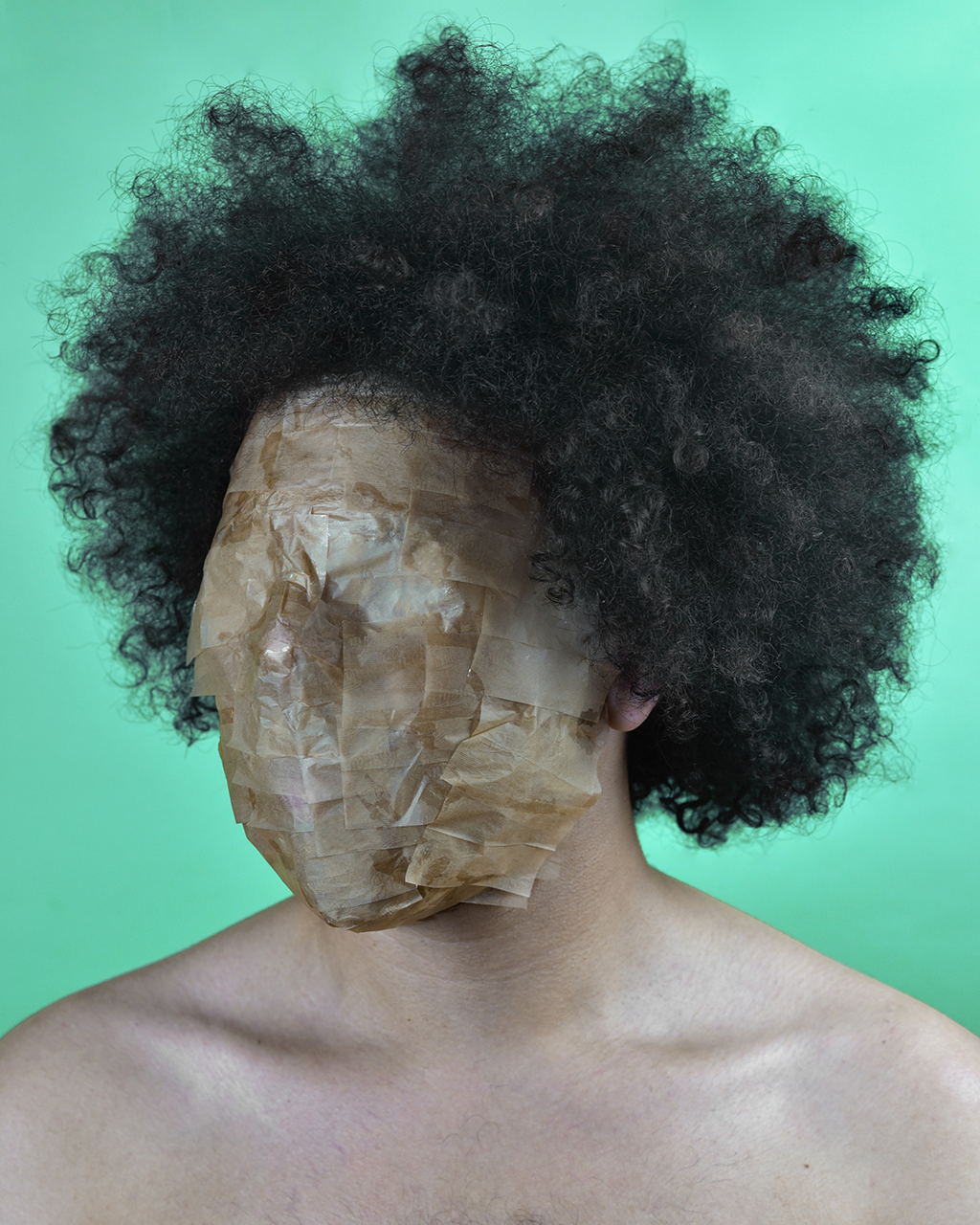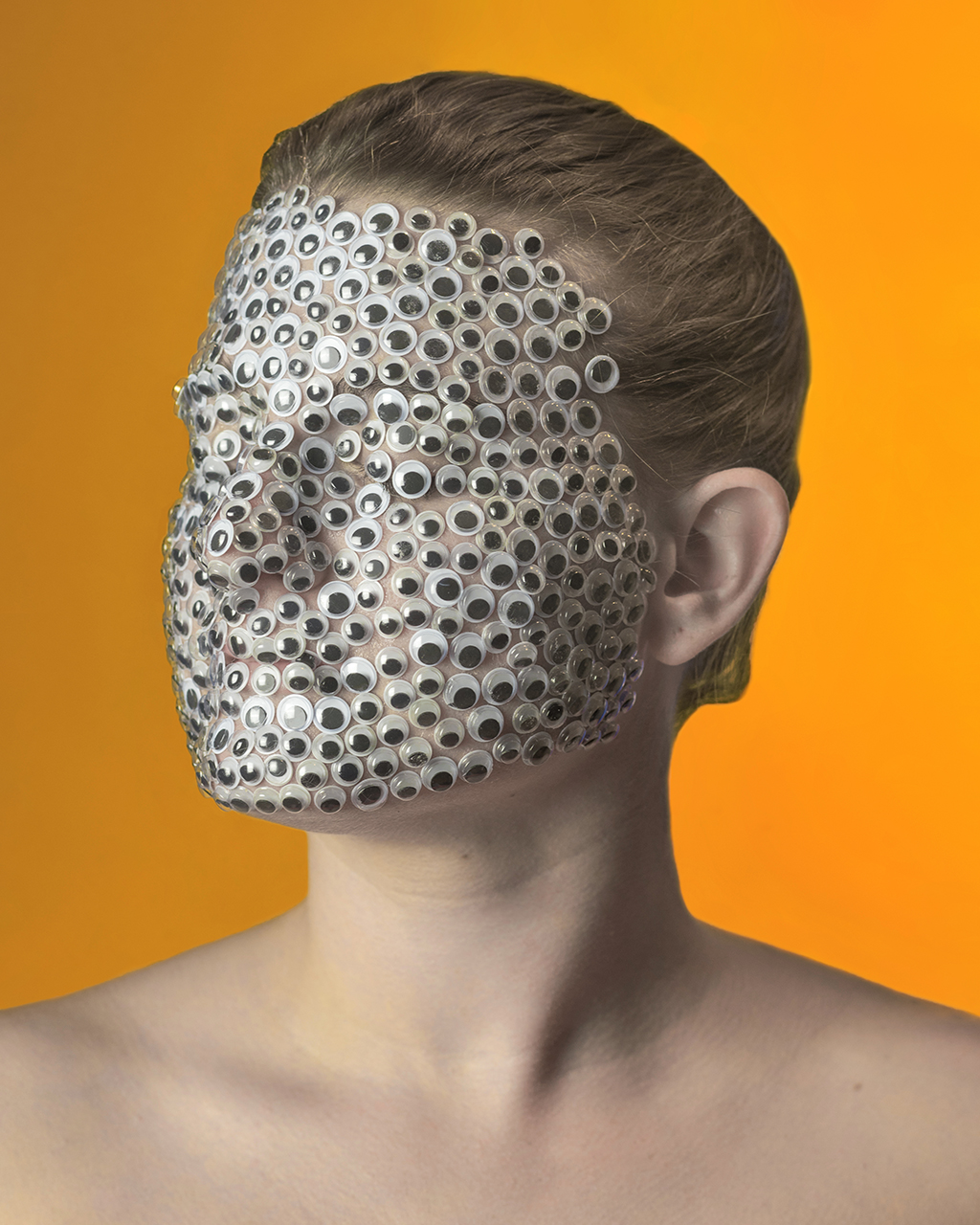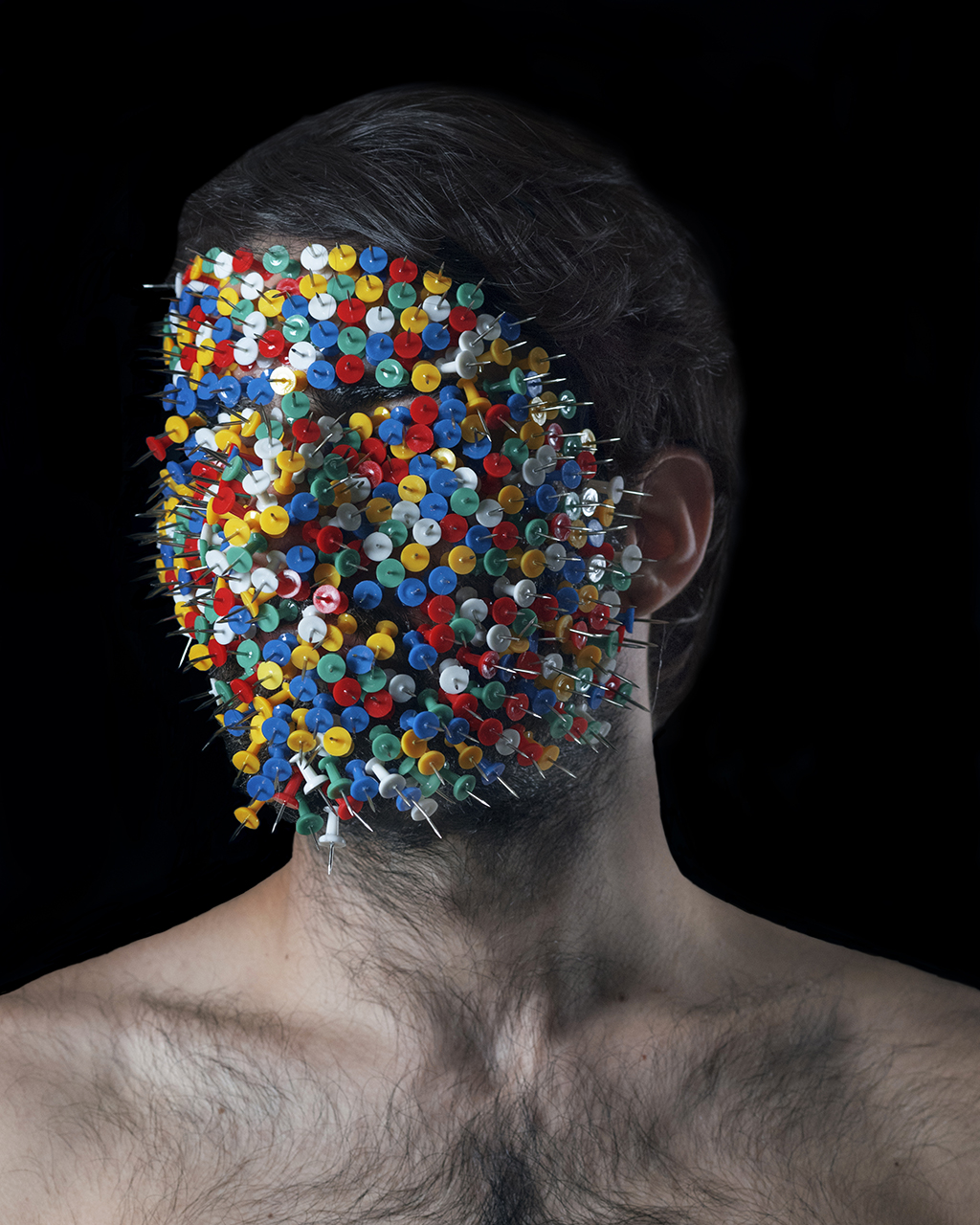 ---
· Sala Coll Alas, Factoryart - Plataforma de Arte, Gandía.
· Sala cultural La Bohemia, Casrellón
(2018)

· Premio Ganador en Photo Festival Benidorm RETRATO, Alicante.
(2016)